product lineup (order here)
Fresh Gourmet Pork Rinds
The freshest pork rinds start with the highest quality pellets. We make our pork rinds fresh, then season with one of our signature blended seasonings. So, not only is our flavors the best on the market, but our quality is at the highest level! Spread The Rub.
Pork Rinds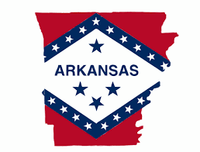 Arkansan Proud
We are very proud to be an Arkansas based company, established in 2020. We are headquartered in Fayetteville, Arkansas nestled away in The Ozark Mountains. We have a firm belief in supporting local town, state, and country. We look forward to working with many of the companies in our area, as well as the public. We thank you for all your support and look forward to serving you. "Spread The Rub".
Customer appreciation
"up until yesterday I did not like pork rinds at all. I just received two bags and have almost downed both of them in one sitting! best pork rinds I've ever had. I also marinated and cooked a steak using the rub and it was just as phenomenal. thanks so much Courtney! can't wait to get my next order.

Brett Davis, Texas
The rinds were like pop rocks they were so fresh- like they were just pulled out of the fryer fresh!  Seasoning was spot on and even ordered the Peeper to get the unaltered taste which was certainly on point,  The cracklins were something to be savored!  The soft fat part combined with the denser piece and fried to perfection.  You really do have a great product and I will certainly spread the word!

Lynn Day, Illinois
Just letting you know that is some of the best Mesquite that I have ever had and it has really boosted my jerky sales.  My customers really love it because its got that sweeter taste to with that Mesquite.  It is so good!

David Wallace, Arkansas
Just smashed some white bass son.  RubItSnout is the only way to go.  First of all a little goes a long way and that matters to me.  I've pulled a lot of fish out of the water and into my kitchen this Spring. Sure these fish make for some tasty slabs, but without @rubitsnout rubs it just wouldn't be the same. Best flavor out there! No doubt about it. Check them out and grab some. You won't regret it.  

Zeke Cernea, Illinois
Dude, these are awesome! We'll hook up at least once a month! Perfectly cooked! Seasonings that get our attention. Glad we found ya!

Shawn Woodward, Oklahoma
You exceeded my expectations!!!  They are absolutely delicious!!  I don't have a favorite!  I really don't have a favorite anything.  I just now and appreciate good taste and quality when I indulge!  I started with the Peeper, worked my way to the Salt & Vinegar, Mesqueeter, then the Sweeter Heat!  Took my palate on a lil ride!  Perfect!

Will Rice, Alabama
I let my chef at PVT try a bag and he said they were the best he's ever had.  I agree with him.

Adam Morgan, Mississippi
Man that rub is awesome...I've tried almost everything but that one is different.  I've smoked a lot and some rubs are better than others on different meats, but that Sweeter Heat would be good on anything.  The sweetness to it, is it makes a glaze once applied to the meat.  

Sam Rumsey, Arkansas
Dude. This bacon is INSANE. 4 unanimous "best bacon I've ever had" votes today.

Your rub might be the best rub I've ever had.  love it

Shaun Traxler, Arkansas
Featured Recipe
Smoked Pork Loin
Ingredients: 1 whole boneless pork loin; apple juice; apple cider vinegar; choice of RubItSnout "All Grub" rub; choice of binder (optional)
Bring smoker to 250- 275 degrees.
1) Rub down pork loin with favorite RubItSnout "All Grub" Rub. Let rubbed down pork loin sit for approximately thirty minutes.
2) Mix apple juice/ cider/ water mixture in spray bottle. Note: we also use pineapple juice, spray butter, and other flavored juices and ciders.
3) Once smoker has reached desired temp place pork loin in smoker. Insert meat thermometer if applicable.
4) Smoke at desired temp for approximately 45 minutes, then spray with juice mixture.
5) Spray pork loin every thirty minutes until desired internal temp reached.
6) Smoke pork loin until 138 degree internal temp is reached.
7) Pull and wrap pork loin in aluminum foil. Spray with juice mixture before wrapping if desired.
8) Let sit for approximately 15- 20 minutes.
9) Unwrap, slice, and serve.
10) Enjoy!